Want to book a trip or have a question?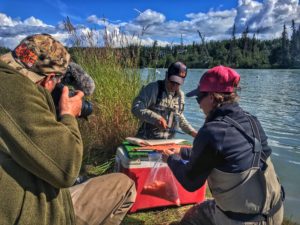 Contact Information
Travis Price (Owner & Guide) Cell: (907) 317-4706 Email: Travis@fishem.net
Lori Price (Co-Owner, Guide, & Manager) Cell (907) 317-4714 Email: Lori@fishem.net
Physical Address/ Location of Guide Business (June-October) Fish Em LLC 37820 Sterling Hwy Sterling, Alaska 99669 (Dec-April) 17824 Sanctuary Dr. Eagle River, AK 99577
Mailing Address (YEAR ROUND) Fish Em LLC 17824 Sanctuary Dr Eagle River, Alaska 99577
Customer feedback is a vital part of our business. Tell us what's on your mind or if your have any questions. We respond to all customer feedback and look forward to hearing from you!